SERVER SUPPERSERVER F627G3-FT+
Số lượng:
SERVER SUPPERSERVER F627G3-FT+ CHÍNH HÃNG, CHẤT LƯỢNG, GIÁ RẺ TẠI THẾ GIỚI SỐ
KEY FEATURES MÁY CHỦ SERVER SUPPERSERVER F627G3-FT+
4 Hot-plug System Nodes in 4U Front I/O. Each node supports:
1. Intel® Xeon® processor E5-2600 family; QPI up to 8GT/s
2. Up to 512GB DDR3 1600MHz ECC Registered DIMM; 16x DIMM sockets
3. 3x PCI-E 3.0 x16 slots (support 3x Double-width GPU/Xeon Phi cards),
2x PCI-E 3.0 x8 slots
4. Front I/O ports: 2 GbE LAN, 2 USB 2.0, and 1 VGA connector
5. Built-in Server management tool (IPMI 2.0, KVM/media over LAN) with dedicated LAN port
6. 2x 3.5" Hot-swap SATA HDDs
7. 1620W Redundant Power Supplies Platinum Level (94%+)




Integrated Board

Super X9DRFF-iG+

Available Color: Black


* Drivers & Utilities * BIOS * IPMI * Tested MEM * Tested HDD * Manuals
* OS Certification Matrix *
Compatible GPU List

Product SKUs
SYS-F627G3-FT+
* SuperServer F627G3-FT+ (Black)
Motherboard
Super X9DRFF-iG+
Processor/Cache
CPU
* Intel® Xeon® processor E5-2600 family (up to 130W TDP)
* Dual Socket R (LGA 2011)
Cache
* Up to 20MB
System Bus
* QPI up to 8 GT/s
GPU/Xeon Phi Support
* 3x Double-width GPU/Xeon Phi per node (total of 12x GPU/Xeon Phi cards in 4U)
* Supports NVIDIA M2090/M2075, Kepler (K10, K20M, K20X), or Xeon Phi
System Memory (per node)
Memory Capacity
* 16x 240-pin DDR3 DIMM sockets
* Supports up to 512 GB DDR3 ECC Registered memory (RDIMM)
* Supports up to 192 GB DDR3 ECC Un-Buffered memory (UDIMM)
Memory Type
* 1600/1333/1066MHz ECC DDR3 SDRAM 72-bit, 240-pin gold-plated DIMMs
DIMM Sizes
* 32GB, 16GB, 8GB, 4GB, 2GB, 1GB
Memory Voltage
* 1.5 V, 1.35 V
Error Detection
* Corrects single-bit errors
* Detects double-bit errors (using ECC memory)
On-Board Devices
Chipset
* Intel® C602 Chipset
SATA
* SATA 2.0 3Gbps with RAID 0, 1, 5, 10
* SATA 3.0 6Gbps with RAID 0, 1
IPMI
* Support for Intelligent Platform Management Interface v.2.0
* IPMI 2.0 with virtual media over LAN and KVM-over-LAN support
* Nuvoton WPCM450 BMC
Network Controllers
* Intel® i350 Dual Port Gigabit Ethernet
* Virtual Machine Device Queues reduce I/O overhead
* Supports 10BASE-T, 100BASE-TX, and 1000BASE-T, RJ45 output
* 1x Realtek RTL8201N PHY (dedicated IPMI)
Graphics
* Matrox G200eW
Input / Output (per node)
AHCI SATA
* 2 SATA 3.0 ports (6Gbps)
* 4 SATA 2.0 ports (3Gbps)
LAN
* 2x RJ45 Gigabit Ethernet LAN ports
* 1 RJ45 Dedicated IPMI LAN port
USB
* 2x USB 2.0 ports; 1x internal Type A
Video
* 1x VGA port
Serial Port / Header
* 1x Fast UART 16550 port
Chassis
Form Factor
* 4U Rackmount
Model
* CSE-F424AG-R1K62B
Dimensions
Width
* 17.63" (448mm)
Height
* 6.96" (177mm)
Depth
* 35" (889mm)
Weight
* Net Weight: 105 lbs (47.63 kg)
* Gross Weight: 150 lbs (68.04 kg)
Available Colors
* Black
Front Panel
Buttons
* Power On/Off button
* UID button
LEDs
* Power status LED
* System Overheat / Power Fail LED
* UID LED
Expansion Slots (per node)
PCI-Express
* 3x PCI-E 3.0 x16 slots
(support 3x Double-width GPU/Xeon Phi)
* 2x PCI-E 3.0 x8 slots
Drive Bays (per node)
Hot-swap
* 2x 3.5" Hot-swap SATA HDD bays
System Cooling
Fans
* 8x 8cm heavy duty fans with air shroud and PWM fan speed control
Power Supply
1620W high-efficiency redundant power supply w/ PMBus
AC Input
* 1000W Output @ 100-120V, 12-10A, 50-60Hz
* 1200W Output @ 120-140V, 12-10A, 50-60Hz
* 1620W Output @ 180-240V, 10.5-8A, 50-60Hz
DC Output
* 1000W: +12V/84A; +5Vsb/4A
* 1200W: +12V/100A; +5Vsb/4A
* 1620W: +12V/150A; +5Vsb/4A
Certification

Platinum Certified
[ Test Report ]
System BIOS
BIOS Type
* 128Mb SPI Flash EEPROM with AMI BIOS
BIOS Features
* Plug and Play (PnP)
* APM 1.2
* PCI 2.2
* ACPI 1.0 / 2.0
* USB Keyboard support
* SMBIOS 2.3
* UEFI
Operating Environment / Compliance
RoHS
* RoHS Compliant
Environmental Spec.
* Operating Temperature: 10°C to 35°C (50°F to 95°F)
* Non-operating Temperature: -40°C to 70°C (-40°F to 158°F)
* Operating Relative Humidity: 8% to 90% (non-condensing)
* Non-operating Relative Humidity: 5% to 95% (non-condensing)
Parts List

Parts List - (Items Included)
Part Number
Qty
Description
Motherboard / Chassis
MBD-X9DRFF-iG+
4
Super X9DRFF-iG+ Motherboard
CSE-F424AG-R1K62B
1
4U Chassis
Backplane
BPN-ADP-2UGPU-O-P
4
Backplan adapter card for 2UGPU
Backplane
BPN-ADP-F418L-O-P
4
BPN;SASADP;SAS827-H8;H8DTT;cable req
Backplane
BPN-SAS-F424-A2
4
2x 3.5
Cable 1
CBL-0460L-02
4
8 pin Male to two 4 pin Male power cable, 10cm and 7cm. 18AWG
Cable 2
CBL-0473L
8
21cm 30AWG SATA S-S cable
Riser Card
RSC-R2UFF-2E16B-O-P
4
RSC-R2UFF-2E16
Riser Card
RSC-R2UFF-E16A-O-P
4
RSC-R2UFF-E16A
Heatsink / Retention
SNK-P0047PS
4
1U Passive CPU Heat Sink for X9 Generation Motherboards w/ Narrow ILM
Heatsink / Retention
SNK-P0047PSC
4
1U Passive Front CPU Heat Sink for X9DRG-HF 1U GPU Server
Power Supply
PWS-1K62P-1R
4
1620W REDUNDANT POWER MODULE
Optional Parts List
Part Number
Qty
Description
Bracket for Xeon Phi
MCP-240-42408-0N-PACK
4
System default installed brackets for Nvidia GPUs. This bracket must be ordered if Xeon Phi (MIC) will be implemented
Internal Fan
FAN-0150L4
8
Rear internal fan for cooling enhancement
UIO AOC bracket cover
MCP-240-42412-0N
4
Front bracket cover for UIO Add-On-Card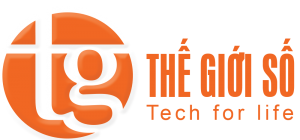 " Thế Giới Số – Nhà cung cấp dịch vụ HOSTING, VPS, CLOUD, SERVER chuyên nghiệp tại Việt Nam"


"Thế Giới Số - Nhà cung cấp dịch vụ HOSTING, VPS, CLOUD, SERVER, EMAIL chất lượng cao tại Việt Nam"