NetApp E2700-R6_Config1c (8GB cache, 24x600GB, Dual CTL - FC)
Mã sản phẩm: Vui lòng liên hệ
Số lượng:
NetApp E2700-R6_Config1c CHÍNH HÃNG, GIÁ RẺ TẠI THẾ GIỚI SỐ
KEY FEATURES NetApp E2700-R6_Config1c (8GB cache, 24x600GB, Dual CTL - FC)
The NetApp E2700 delivers configurable, streamlined performance for midsize application-driven SAN storage environments.

The scalable E2700 provides general-purpose application-driven storage for remote, branch, and midsize organizations. Choose from three shelves—4U/60, 2U/24, and 2U/12—and three forms of connectivity: FC, iSCSI, or SAS. The E2700 integrates with key applications such as VMware®, Exchange, SQL, and Oracle® systems.

With the E2700, you can:
Gain best-in-class performance efficiency for a wide range of database and other transactional applications.
Reduce cost and complexity of high-throughput data management through a configurable architecture that is easy to use and install.
Attain streamlined high performance, with low latency and high bandwidth and IOPS.
Achieve seamless operations with flexible application integration.
Scale capacity as needed to support business growth.

Like all NetApp® E-Series systems, the E2700 uses the robust, easy-to-use, and lightweight SANtricity® storage management software, which enables performance efficiency, dynamic drive rebalancing, RAID management, intelligent cache tiering, and extended data protection, including data replication and disaster recovery.
Technical Specifications
Hardware
Part Number
Product Description
Ext. Qty
E2700A-4GB-0E-R6-C
E2700A,4GB Controller,No HIC,-C
2
X-48600-00-0E-R6-C
Battery,E2700,0E,-C
2
X-56002-00-0E-R6-C
HIC,E2700,16GB FC/10GB ISCSI,4-ports,-C
2
Message: SFPs not included (not bundled). Optional SFPs available as separate items.
X-48895-00-0E-R6-C
SFP,10Gb iSCSI/16Gb FC,Unified,E-Series,0E,-C
8
X-52197-00-R6-C
Power Cord,In-Cabinet,2m,C14-C13,E-SERIES,-C
1
Message: Includes 2 x Power Cords
DOC-E-SERIES-2U-SYS-C
Install Documents,System,DE1600,DE5600,-C
1
E-X5681A-0E-R6-C
Enclosure,2U-24,DE5600,Empty,2PSU,0E,-C
1
Message: Includes: Rail Kit, 2 X 725W AC Power Supplies
E-X4026A-0E-R6-C
Disk Drive,600GB,10k,FDE,DE5600,0E,-C
24
OS
Part Number
Product Description
Ext. Qty
OS-SANTRICITY-CAP2-0E-C
OS Enable,Per-0.1TB,SANTRCTY,Perf-Stor,0E,-C
144
Services
Part Number
Product Description
Ext. Qty
CS-A2-INST-4R
SE Standard Part Replace 4hr,Install and/or Ext Wty
1

Service Period Duration: 36 Months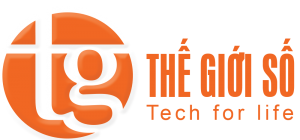 "THẾ GIỚI SỐ – NHÀ CUNG CẤP DỊCH VỤ HOSTING, VPS, CLOUD, SERVER CHUYÊN NGHIỆP TẠI VIỆT NAM"


"Thế Giới Số - Nhà cung cấp dịch vụ HOSTING, VPS, CLOUD, SERVER, EMAIL chất lượng cao tại Việt Nam"